Kim Woo Bin ♥ Shin Min Ah...Netizen says "Perfect Match"
[THE FACT] Kim Woo Bin and Shin Min Ah's dating scene photos are made public and became an issue.
On the 1st, The photos of Kim Woo Bin and Shin Min Ah's dating scenes in Australia were made public in different online communities. The netizens are sending love and support messages for the couple which have been steadfastly in love for four years even Kim Woo Bin is fighting over nasopharynx cancer.
Support messages were posted such as "I support you! Your love and loyalty is awsome"(eunk****) "They seem to have similar aura. Looks good. I wish your love will last forever and good outcome to follow."(paul****) "You guys look so nice together :) Good Luck Always!!"(askt****) "I wish they can get married"(lsd0****) "The relationship is quiet and beautiful. I support the couple"(igr1****) "I'm pretty sure they both have hard time but they are amazing. "(powe****).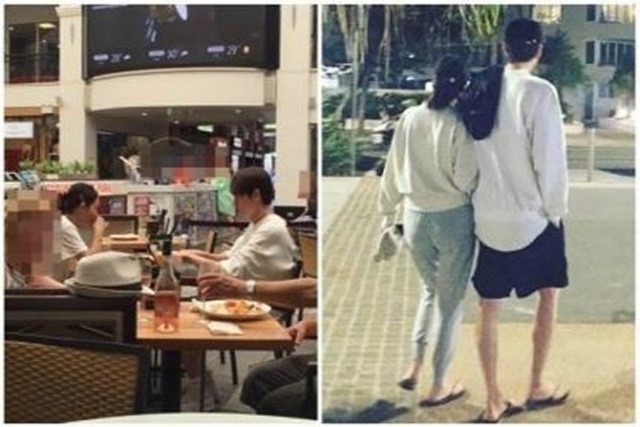 Also, waves of support for Kim Woo Bin's full recovery are posted as well.
Some of netizens commented "Woobin, I wish you can be back to work as if nothing happened."(knaz****) "You'll get well. For sure!! Fighting"(symb****) "I wish you get completely recovered and be happier."(may0****) "Kim Woo Bin. I'm so glad to hear you are okay! Stay healthy and get well! "(shin****) "Wishing for your full recovery and will look forward to see you again in TV."(lyr0****).
Meanwhile, Kim Woo Bin and Shin Min Ah admitted their relationship last July 2015 and are continuing their public relationship.