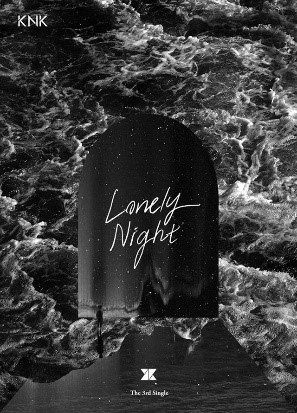 [THE FACT] The group KNK started new venture together with a new album.
KNK (Jeong Inseong, Park Seoham, Oh Heejun, Kim Jihoon, and Lee Dongwon) has released their 3rd single album 'Lonely Night' at 6 pm on the 7th in various online music source sites.
The 'Lonely Night' has special meaning of opening the second part of their activity since it is the first album released in about 1 year and 6 months after the release of the repackage album 'GRAVITY, Complete' in 2017, and is the first album releasing after the new member 'Lee Dongwon' joined.
The title song 'Lonely Night', which the member Heejun participated in writing lyrics, is a hip-hop track with a subtly rhythm and a vintage sampling sound, and is a song expressing the feeling of a person who can't fall asleep while missing the broken lover. Other than the title song, there are ballad song "What are you Thinking", and the Hip Hop based R&B song "Day By Day".
The officials of KNK reminded "New album 'Lonely Night' will be the first step of KNK's new venture" and "Please do set your expectation with the new KNK's colorful music and performances which will attract your attention".
Meanwhile, the KNK appeared on the 'Roof Top Live' showing on Naver V Cookie Channel at 9 pm on the 7th, and communicated with their fans.