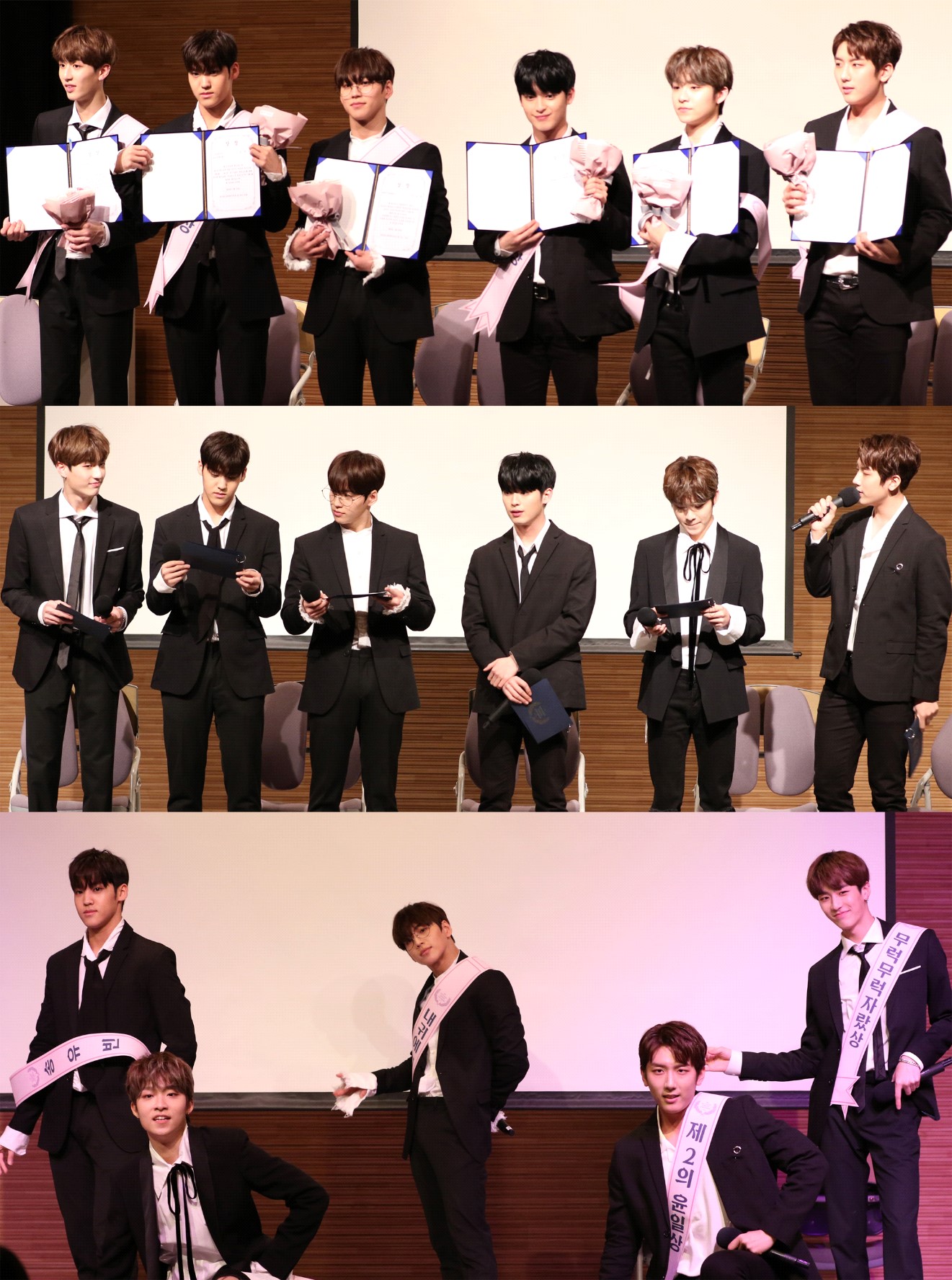 The group MYTEEN held '2019 MYTEEN SHOW AWARDS'.
On the 27th (Sun), MYTEEN spent a meaningful time with their fans celebrating their 100th episode of the 'MYTEEN SHOW', their self-reality program, at Dong Seoul Art Hall in Gwangjin-gu, Seoul.
'MYTEEN SHOW', a self-reality video, showing the daily life of MYTEEN such as studio, waiting room of broadcasting station, has been releasing through their official SNS channels (YouTube, Naver TV, etc.). Recently, it reached its 100 episodes and arranged their time spent together with their fans by holding '2019 MYTEEN SHOW AWARDS'.
Especially, they made an award name contest for the awards to be given to each members, and was delivered by the winning fans who submitted brilliant ideas.
MYTEEN also presented the performance of their tracks 'HYPER' and 'Pretty in Pink', and had close interaction with their fans in Korea by giving high fives.
The story of '2019 MYTEEN SHOW AWARDS' will be released soon through 'MYTEEN SHOW'.