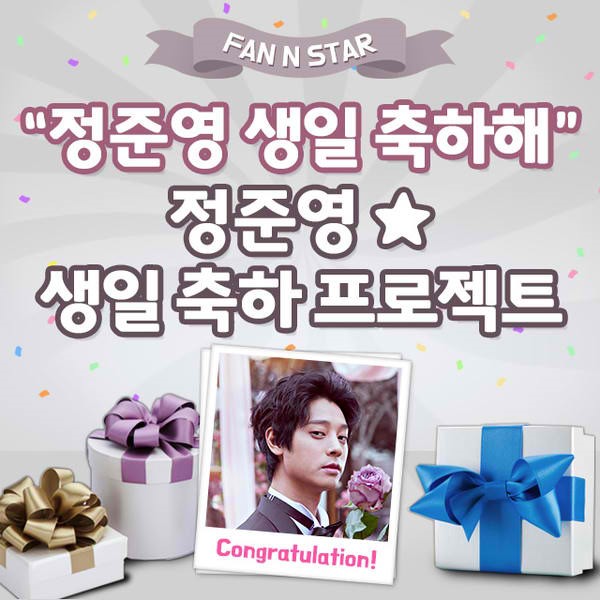 [THE FACT] 'Jung Joon Young, Happy Birthday'
'FAN N STAR', an idol weekly ranking site, opened the birthday event for the singer Jung Joon Young on 25th. Currently, it achieved 16% when the project has been only 4 days since it opened.
The birthday market of Jung Joon Young will be completed by the collaboration of 'FAN N STAR' and the global fans. The number of star points that fans donate will determine the success of the project.
If the star points contribution achieves 100,000, the video will be displayed in waiting areas of 43 stations of the subway line 2 in Seoul. If it achieves 400,000 of star points, together with the subway displays, the travel bus advertisement will be running. If it reaches 600,000 of star points, subway displays, travel bus, and the Apgujeong CGV Screen will also be exposing the birthday video.
Previously, 'FAN N STAR' opened the birthday project for Jung Joon Young on January 26 last year. It achieved 200% by the burning love of the fans. So the birthday video of Jung Joon Young was displayed on the billboard near Shinokubo Station in Tokyo, Japan and in waiting areas of 43 stations of the subway line 2 in Seoul for a week from February 20 to 26 on the same year.
The expectations are set whether the birthday project of Jung Joon Young can also succeed this year as well.
'FAN N STAR' is a playground of the fandom of idols providing services such as various idol ranking information, fans communities, events, etc.