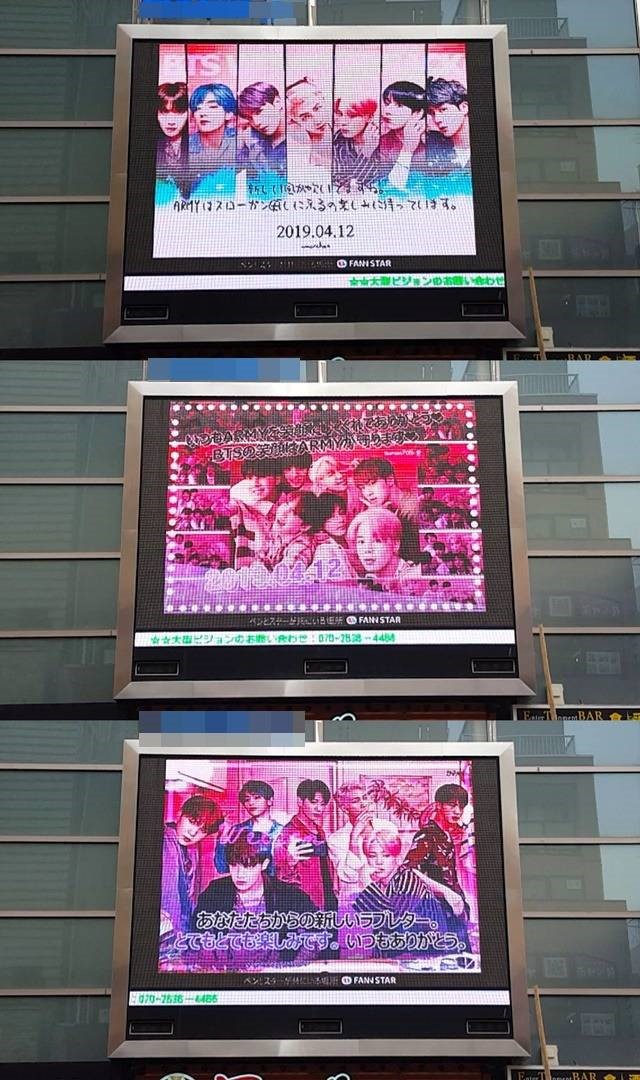 [The Fact] The idol weekly ranking website FAN N STAR operate by The Fact, has successfully supported the group's BTS, revealing an electronic display board that is being shown in South Korea and Japan.
FAN N STAR unveiled a video clip of BTS cheering at an electric display board of the subway on Line 2 in Seoul. On April 22, FAN N STAR opened an event celebrating BTS' comeback and achieved 300 percent of the total. The ads have been confirmed for large signboards located in Tokyo and for 43 subway stations on Line 2 in Seoul from April 16 to April 22.
The released video lists the messages and photos of fans who participated in BTS' support.
The nick name '푸들jk0901' said "I will follow you wherever you go" nick name 'YJ♡' said "Go BTS!' nick name '즌방타니' said "I', so proud of you guys BTS!"
Nick name 'lalataetae' said "I'm so excited about your album!" nick name '엄나무' said "The concept of the album will be as cool as usual."
BTS unveiled its mini album "MAP OF THE SOUL: PERSONA" at 6 p.m. on 12 at the same time around the world. It also held a press conference for its comeback album at Dongdaemun Digital Plaza in Seoul on 17.