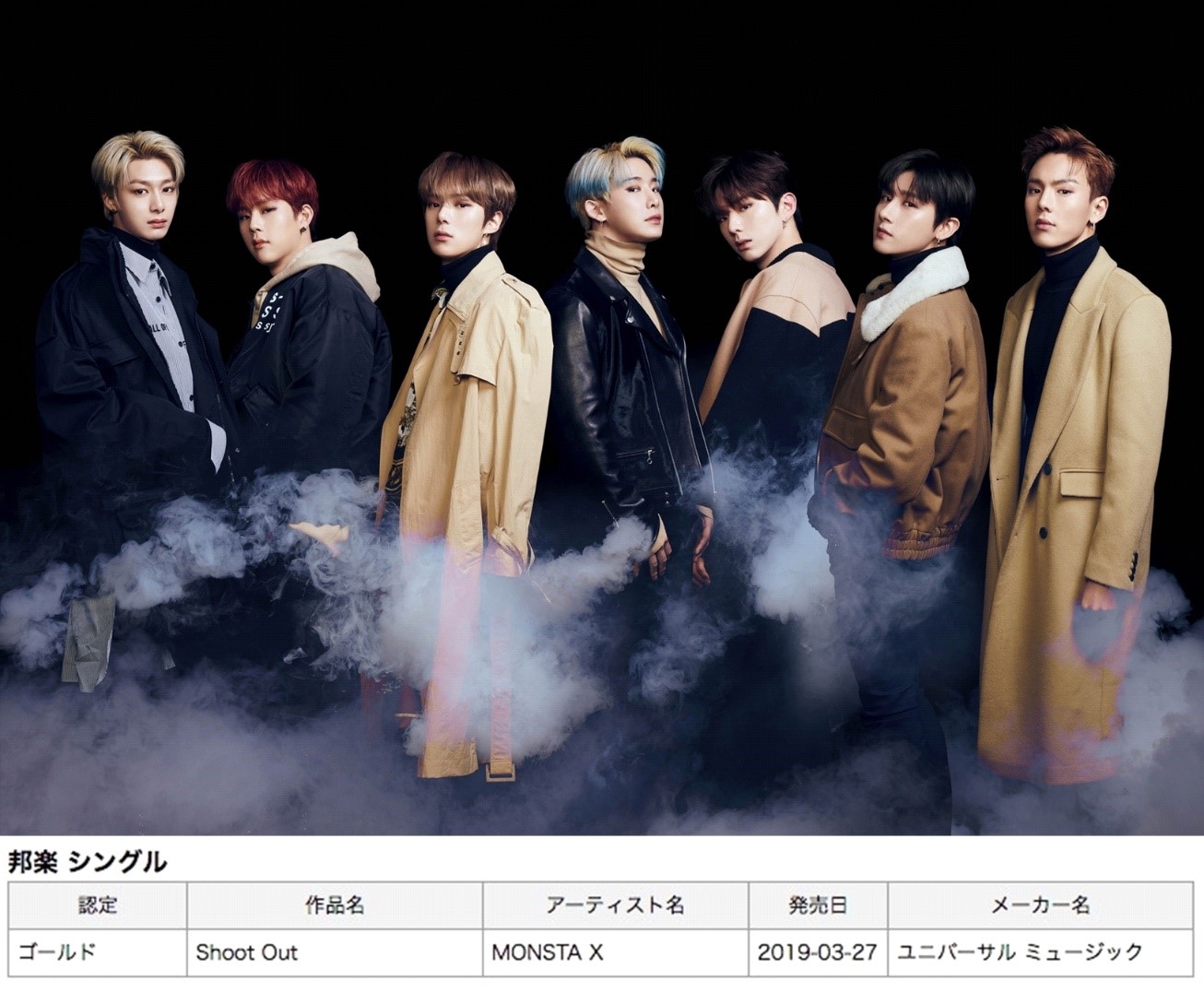 MONSTA X was selected as the third gold disc in Japan.
he agency Starship Entertainment said on April 12 that it has acquired the third gold disc of their career with the Japanese single "Shoot Out" released by Monster X on April 27.
The single earned "Gold Disc," a special certification given only to singles with more than 100,000 local single shipments sold under the selection of the Japan Record Association, is a Japanese version of the title song "Shoot Out" from the first part of its second full-length album "TAKE.1 ARE YOU THERE?" released in South Korea.
MONSTA X, the third to win the honor of being named the Gold Disc after winning two gold discs with its Japanese single "SPOTLIGHT" and "LIVIN "IT UP" released last year. Especially, MONSTA X was ranked in the March category of "Gold Disc," is known to have posted sales of more than 100,000 copies in just five days since the release of the corresponding single, it was truly meaningful for them.
Since MONSTA X topped the Tower Records with its debut single "HERO" in 2017, it has been a hot topic as it has topped local charts for every album. In their local debut year, they participated as the representative of a Korean idol group at the festival "Summer sonic 2017," which is attended by a large number of Japan's largest music festival and world-class artists, boasting his high popularity in Japan, and has consistently been loved by local fans by selling out live tour performances linking each city.
MONSTA X was chosen as the "Gold Disc" for their new single "Shoot Out," recently completed successfully in Korea with the second part of their second full-length album "TAKE.2 WE ARE ARE HERE" and the title track "Alligator" and will kick off the World Tour <WE ARE HERE HERE" that encompasses 18 cities around the world.
Monsta X held the "2019 MONSTA X WORLD TOUR 'WE ARE HERE' IN SEOR" at SK Olympic Handball Stadium in Seoul from May 13 to 14.