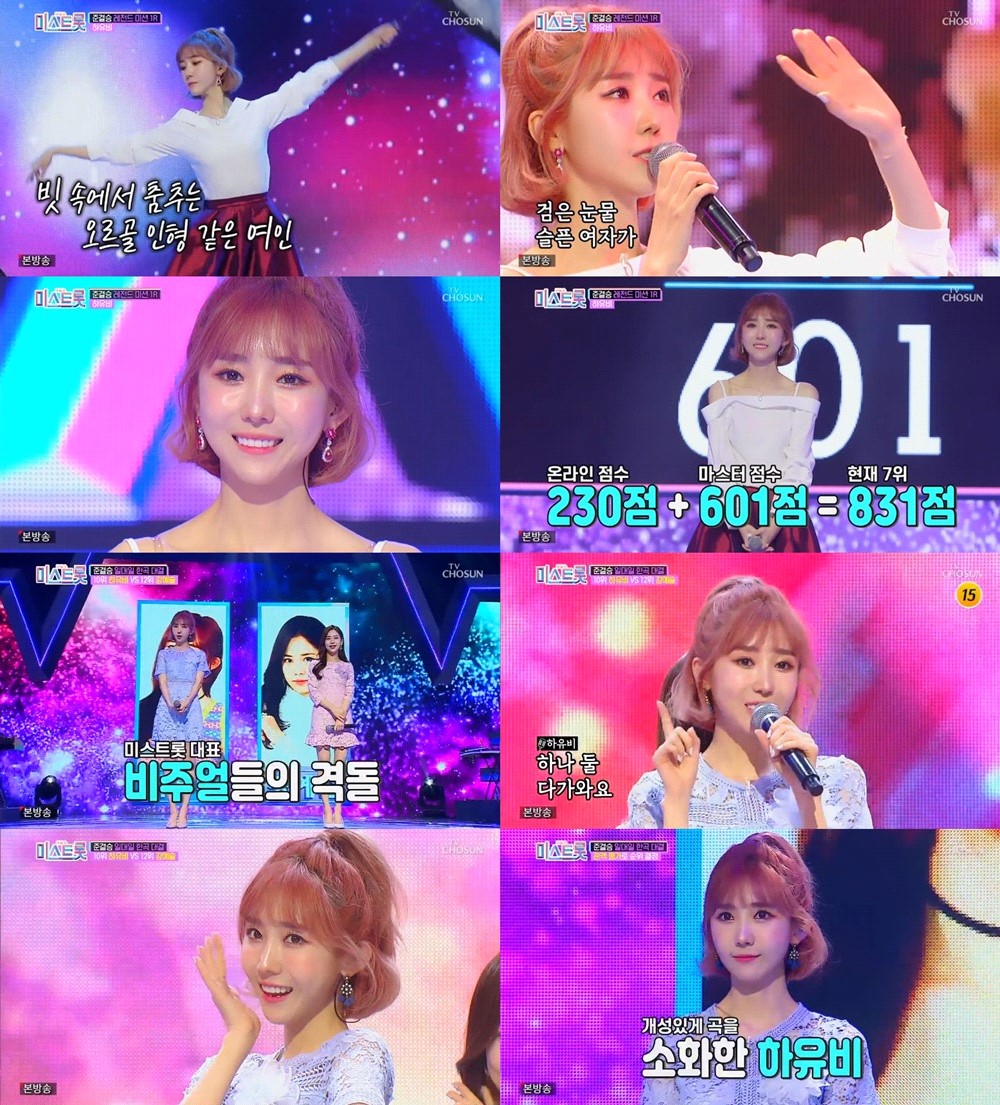 Ha Yu-bi showed off her elegance and cuteness charm in 'Miss Trot'.
Ha Yu bi captivated viewers with various charms on TV Chosun 'Miss Trot' which aired on April 25.
On the day, Ha Yu bi staged the stage with Jang Yun-jung's "Like a Blancher Movie" at the Legend Mission. Appearing under an umbrella, Ha Yu bi performed a musical performance in a strange voice, with the look and movement of an orgel doll.
After Ha Yu bi's performance, The original composer of Jang Yun jeong, Cho young soo said, " Her immersion and concentration were the best. She showed off her solid voice in the clear and clear. Ha yu bi always achieves what she aimed at every time she sees her. she did so well"
And Ha Yu bi also started a one on one mission, the second round, with Jang Yun jeong's "Later, Later" with Kang Ye seul. Ha Yu bi marked her start with a lively dance, also showed another charm with her freshness charm, which is 180 degrees different from what she did during the first round.
Ha Yu bi is loved in "Miss Trot" for Wanna Be Mom.