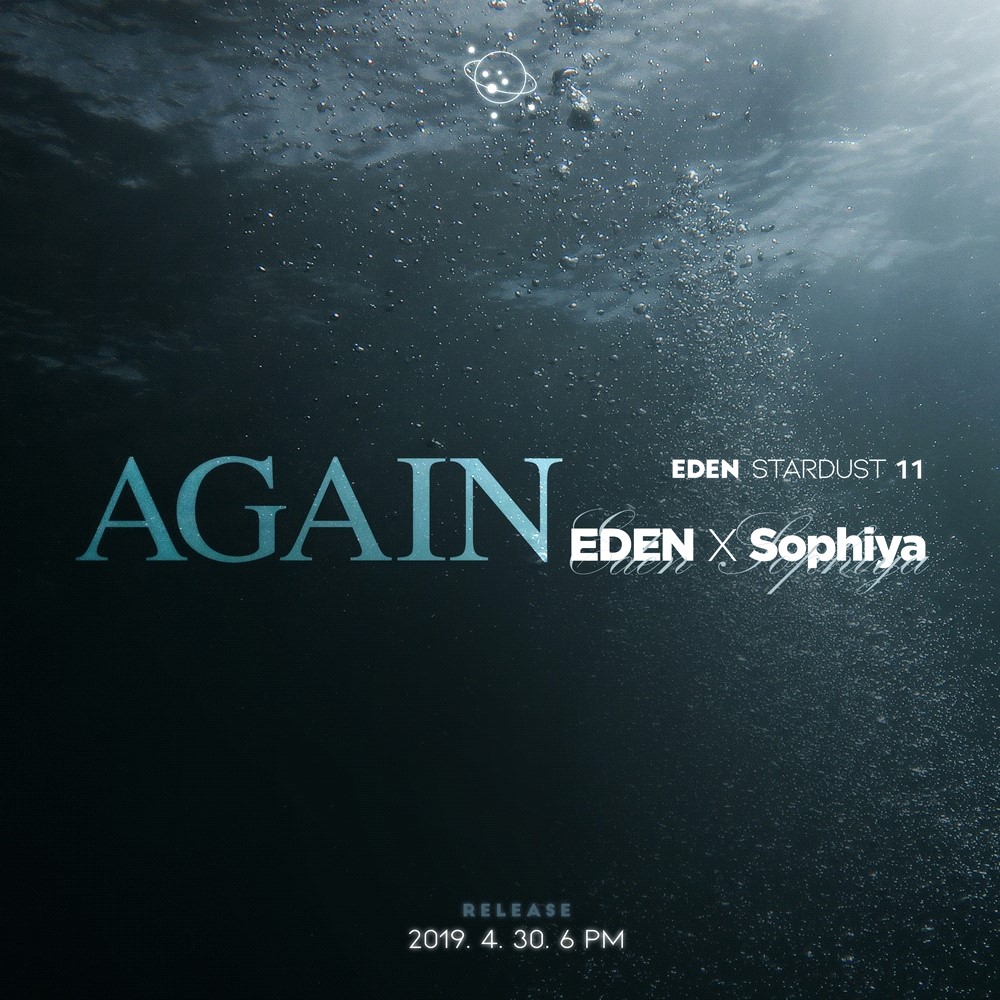 Producer and singer-songwriter EDEN decorated the end of April with a new album.
KQ Entertainment released teaser images for EDEN's 11th album "EDEN STARDUST" through theirofficial SNS channel on April 28.
The teaser image released contains the title of the new song "AGAIN" and the release date of "2019. 4. 30. 6PM."
Especially, the 11th songwriter of the upcoming "EDEN STARDUST" is Sophiya, a British singer-songwriter who is also a songwriter and composer of numerous artists, including BoA, TWICE, GFRIEND and Eric Nam, signaling a special collaboration.
Eden has been working with Youn ha and Mareshall, HLB, Jung in, Babylon, Woodz, Maddox, Lucy, Shin Ji soo and Hello Venus's Alice to redouble the appeal of musicians through his work.
EDEN's "AGAIN," which is raising expectations, will be unveiled on various music sites on April 30.