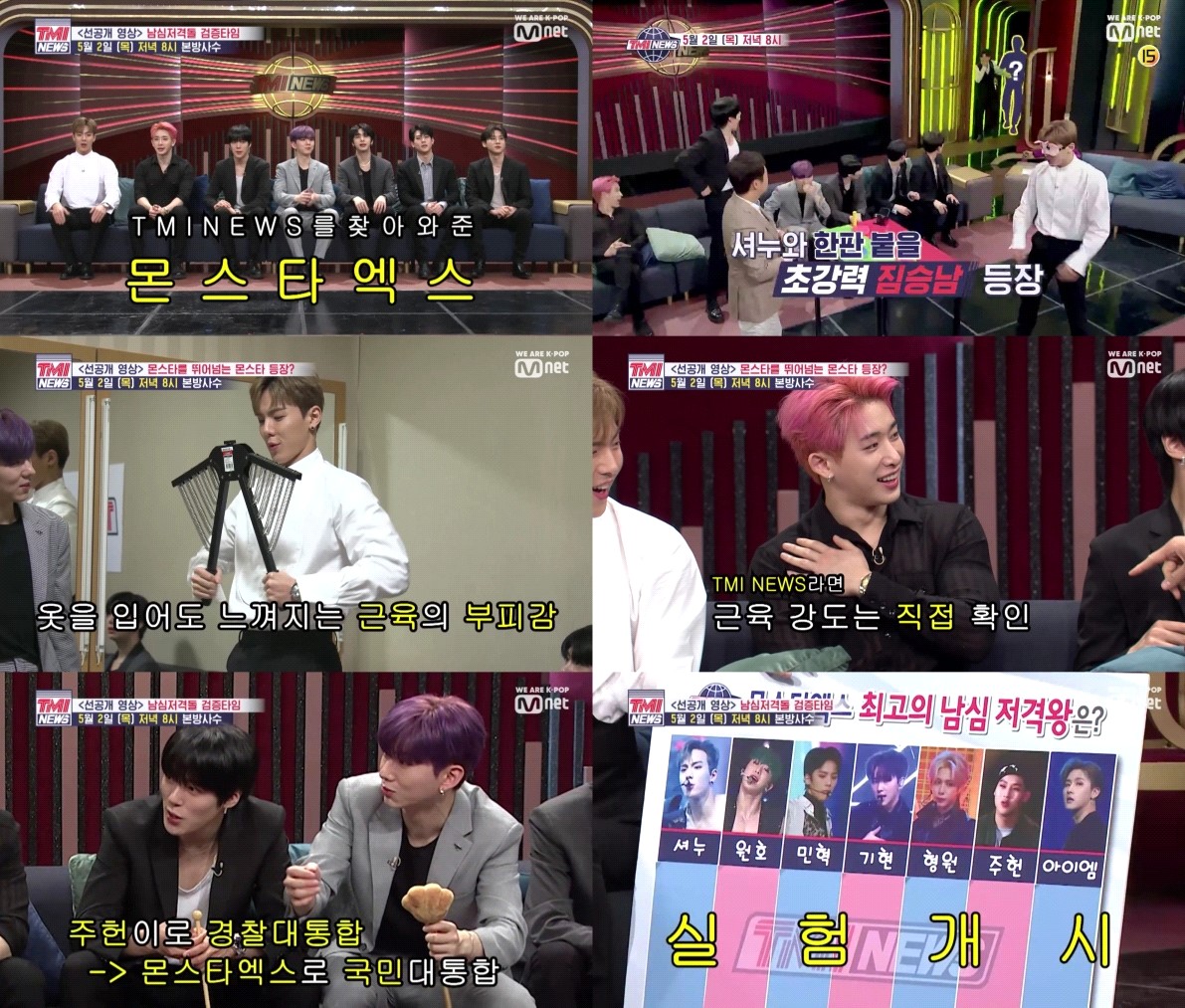 Group MONSTA X has appeared as a guest on 'TMI'
On Mnet's "TMI NEWS," aired on May 2, MONSTA X appeared as a guest and unveiled various TMIs, drawing viewers' attention by signaling a pleasant sense of entertainment.
In pre-released videos, MONSTA X made headlines by revealing the secrets of the idol in detail. MONSTA X has attracted attention by showing a lively and athletic performance in the waiting room, and by presenting an unusual backstage based on their robust physique.
MONSTA X finished their successful album activities with second full-length album "TAKE.2 WE ARE HERE" and the title track "Alligator" in the album, starting with a performance in Seoul on its latest world tour.
They held the "2019 JAPAN FAN CONCERT 'PICNIC' concert, which is connect six Japanese cities until May 6 and continue their world tour of 18 cities around the world. After that, they have been engaged in various global activities, heralding their participation as the Korean artist to attend the "2019 I Heart radio Music Festival" to be held in Las Vegas in September.
Mnet's 'TMI NEWS,' episode of MONSTA X, aired at 8 p.m. on May 2.