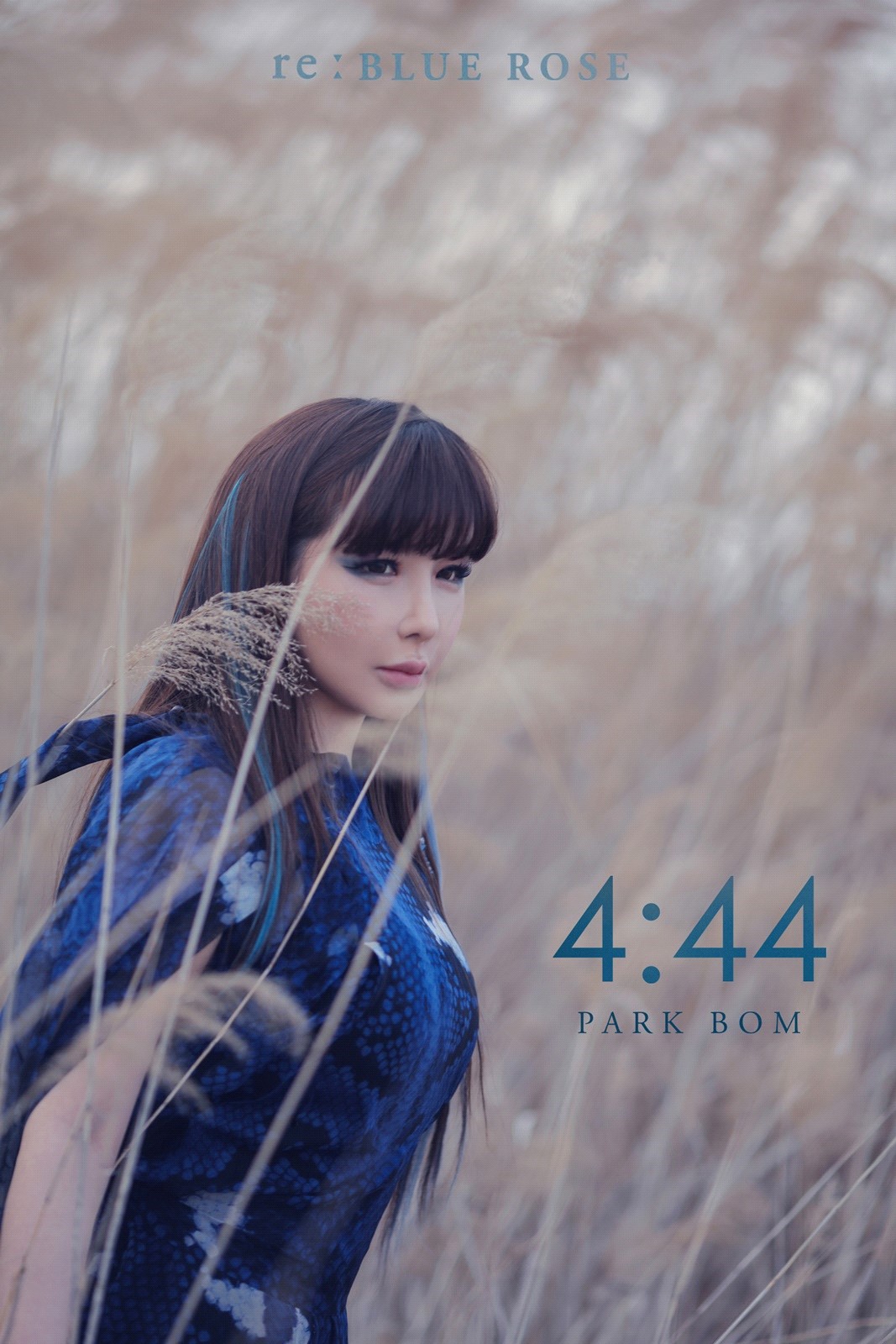 Singer Park Bom made a speedy comeback after two months with the release of her new album "re: BLUE ROSE."
Park Bom's new album "re: BLUE ROSE," which takes off the veil through various online music sites at 6 p.m. on May 2, is a repackaged album of Spring released in March, and the title track "Feat. Wheein of Mamamoo" and a new version of the spring reggae and ballad were included.
The title track "4:44," created by a collaboration between producer brave brothers and Red Cookies, is a blend of dreamy sound and Park Bom's mournful yet sophisticated voice, with group Mamamoo's member Wheein taking on the feature.
Prior to the release of the album, Park Bom introduced her new album "re: BLUE ROSE" and the title track "4:44."
# The following Q&A is about Park Bom's new album "re: BLUE ROSE."
Q1. How do you feel about releasing a new album in two month?
A. Thank you for giving me a lot of love for my last album and always wanted to repay with a good song, but I thought I'd release the album before it was too late because another concept that goes well in the spring came out during the song's work. I'm so happy to see you with a good song.
Q2. What is the meaning of your new album 're: BLUE ROSE'?
A. Blue Rose is my favorite flower, it means hope and a miracle. I thought it matched the title song of the last album, "Spring," and the title track of this time at 4:44 p.m. It can be interpreted as a dark figure before the blooming, or a story of spring coming and blooming but re-flowering. The reason why flowers fall is to bear more beautiful.
Q3. Is there any special meaning of the titled '4:44'?
A. Expressed longing for lover in a time-honored expression: 4:44 p.m. With the addition of Wheein's features, it seems that the mournful and sophisticated voice and dreamy sound are well harmonized.
Q4. How did you feel working with Mamamoo Wheein?
A. In fact, I was willing to be work with Mamamoo last time. I thought I wanted to be close to Mamamoo's friends. But when I happened to say how Wheein about the Featuring, were doing while preparing for this album, It was great. I'm glad we had a better song together.
Q5. Can I expect Park Bom's active moves in 2019?
A. It's already my second album this year. I'll be here with a variety of albums including mini albums for the rest of the year. I promise to continue to see you with great music.
Thank you for your interest and love.