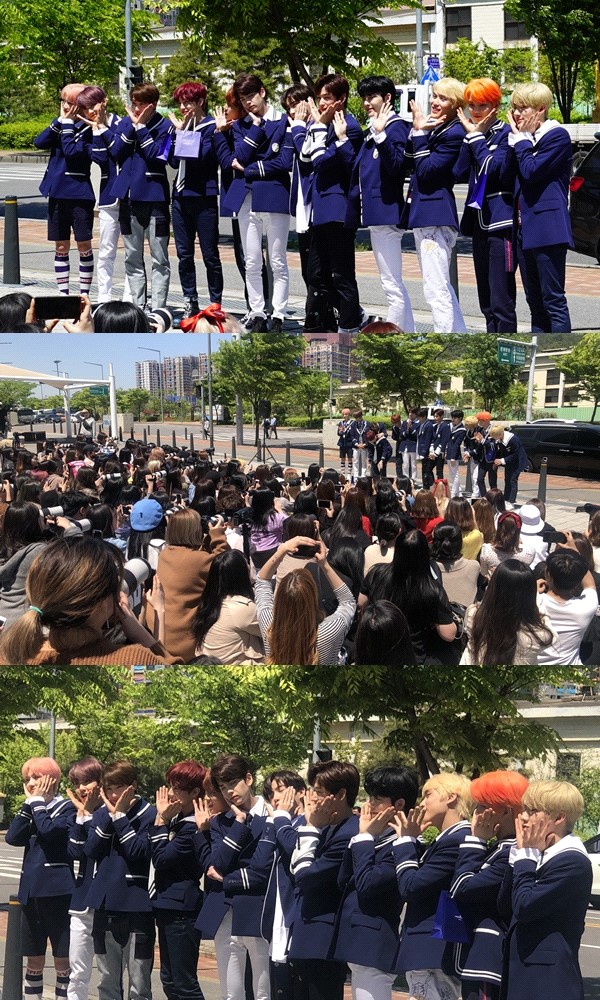 The group's comeback with their new song "Bloom Bloom" is making headlines for giving a surprise event.
After finishing the Mnet MCountdown pre-recording on May 2, The Boys held a surprise mini fan meeting near Sangam-dong and met with fans. Hundreds of fans gathered to watch The Boyz's comeback performance in person at the broadcasting site, which began early in the week.
Especially, the members of The Boyz made a sensational surprise comeback stage on the day, drawing attention. In preparation for the hot weather and UV light, they started offering small Cosmetics kits for fans.
The Boyz prepared about 500 basic skin care kits for a famous Cosmetics brand they were selected as models and presented them to all fans who visited the show for the first time.
On that day, The Boyz gave the fans a laugh, to practice with fans how to cheer for their new song "Bloom Bloom," to have a special cute pose photo time that matches the fresh, lively new song "Bloom Bloom."
The Boys released "Bloom Bloom," an electro-house pop dance song featuring "Children's Emotions," which resembles spring, on April 29 and begin full-scale broadcasting activities.