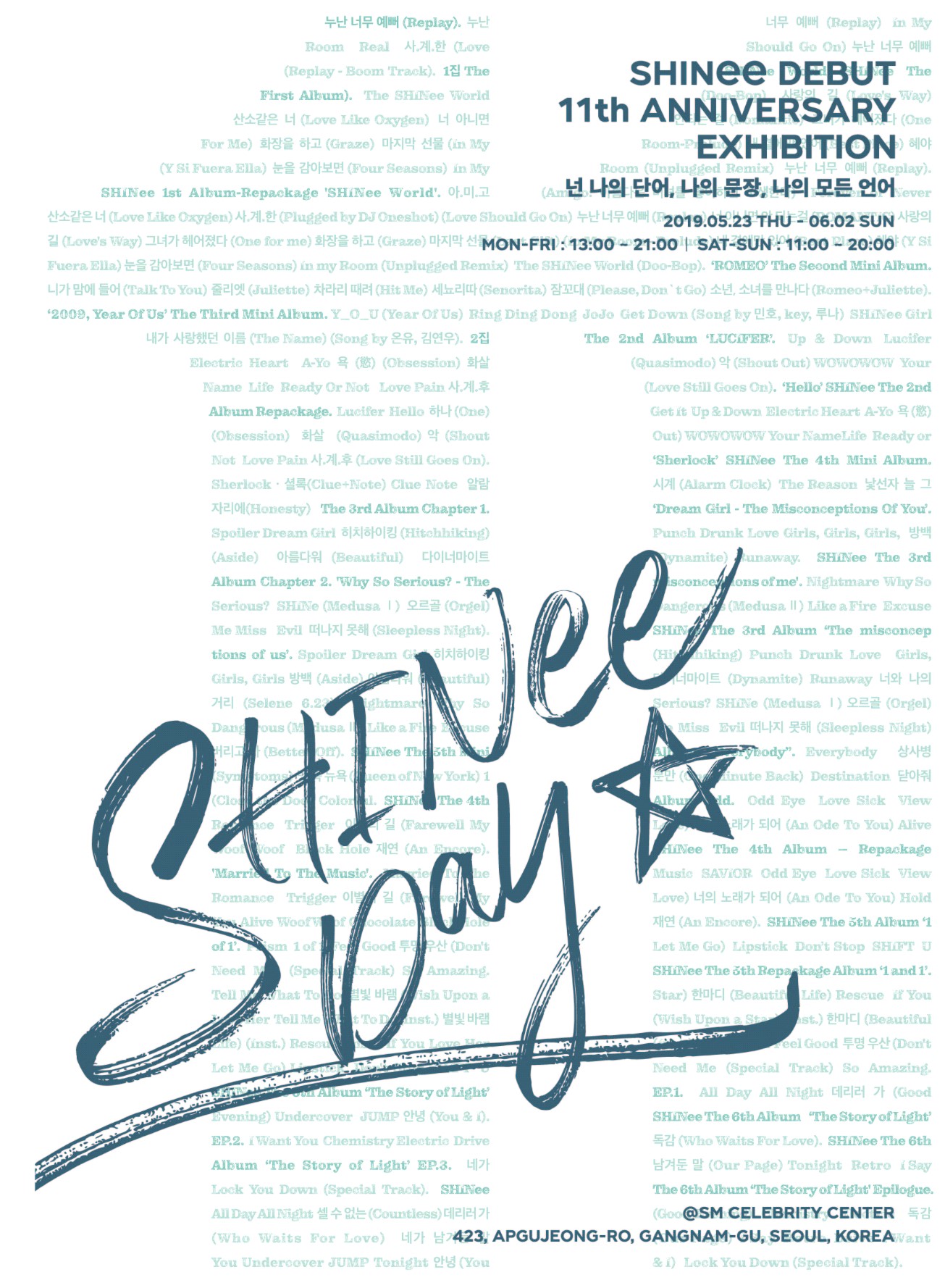 A special exhibition is opened to mark SHINee's 11th anniversary.
SHINee Day, an exhibition celebrating the 11th anniversary of SHINee's debut, is opened for 11 days from May 23 to June 2 at SM Entertainment's Celebrity Center in Apgujeong-dong, Seoul, with a total of 11 sections including a photo zone featuring album themes, a mini music video set and a concert costume display, enough to meet SHINee's colorful appeal.
The exhibition is presented free of charge to the official fan club SHINee World, and is expected to receive a heated response as it hosts pre-orders for visitors in a round-the-clock pre-booking process to ensure smooth viewing and free reservations will be available on the Internet reservation site YES24 from May 13.
In addition, SHINee's differentiated music colors and concepts, proving their unrivaled ability and charm, the exhibition will be a more meaningful time for fans to meet SHINee's activities again.